Location: EXPO 2020
Dear Visitor, you can hire golf buggy with the driver by attending one of golf buggy majilis located at each of the Expo Site entrances. Kindly note, due to high demand on services, you may expect some waiting time, and our staff at majilises will be able to assist you and advise on estimated waiting time.
The below map shall also assist you in finding golf buggy majilises located on Expo site.
Alternatively, the golf buggy can be hired as you see it available on site and when it is not occupied (service charges can be paid directly to the golf buggy operator via credit card payment).
Operating Hours:
Sunday to Thursday
09:00am - 00:00am

Friday and Saturday
09:00am - 02:00am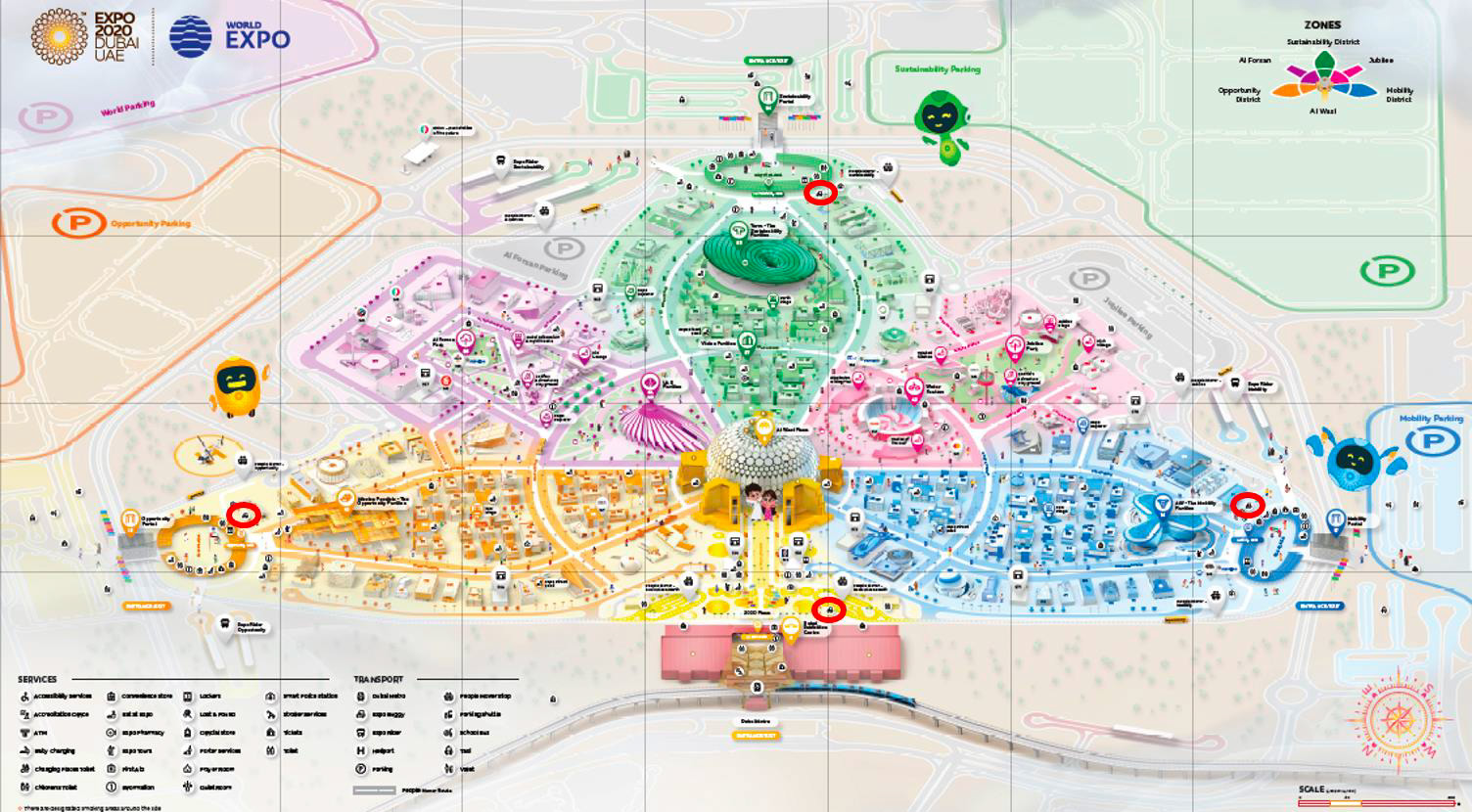 Golf buggy majilis location